Director of Communications | Publicist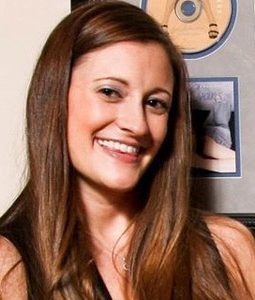 A Washington, DC area native, Chrissy Mrowczynski moved to Los Angeles in 2008 to indulge her curiosity for the fascinating city, and more importantly, to pursue her passion for public relations in lifestyle and entertainment.
Chrissy's early resume includes work in the hospitality and tourism industry, along with a two-year stint in marketing and advertising for a celebrity-studded TV show surrounding DC's nightlife.
In 2009, she joined LUCK Media & Marketing, Inc. in L.A. and soon worked her way up to Senior Account Executive. It is here where she was afforded the opportunity to begin work with the esteemed Hackett Miller Company. In addition, she worked with established and emerging artists, including the legendary pop duo Air Supply and legendary record executive Jerry Greenberg, to name a very few. She also began working with TV and film clients. Chrissy was named Vice President in 2013.
Her background in communications and journalism, combined with savvy skill set and PR edge, has granted her the behind-the-scenes access to the media and entertainment world, which consistently delivers the excitement she craves.
In 2015, Chrissy decided to start her own company, CAS Public Relations (CAS PR) to continue her passionate and personalized work for clients, including her work with the Hackett Miller Company. She has also expanded her client roster to the health, beauty and lifestyle world.
Aside from her career, Chrissy has a love for the world of food and wine, dogs, as well as traveling to new destinations. She currently resides in California's Bay Area.